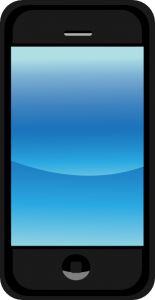 Not only can Concordia Health Plan members* see a doctor right in their own homes, but now from wherever they are using their smartphones!
The Online Care Anywhere® Mobile App for your smartphone is now available free through the iTunes App Store or the Android App on Google Play. The Online Care Anywhere app is compatible with iOS 5.0 or later for iPhone, iPad, and iPod touch, as well as the Android Gingerbread v2.3.3 or above.
With the app, you can:
• Visit a doctor from wherever you are.
• Get diagnosis and treatment for cold and flu symptoms, aches and pains, allergies, and more 24/7!
• Sync with your current Online Care Anywhere account.
The app provides the same convenient, confidential, online healthcare service that you get with your current online account. You can have a live conversation with a doctor using video or secure text chat. Doctors can answer your questions, diagnose your condition, prescribe medications**, and provide follow-up care.
For more information, visit www.onlinecareanywheremn.com/mobile.php
*Not available to members in CHP HMO Options.
**At this time some states will not allow doctors to prescribe medications via this service.