November 2014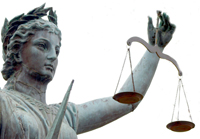 In 2013, the U.S. District Court for the Western District of Wisconsin in the case of Freedom from Religion Foundation v. Lew had ruled that the exclusion from income of a housing allowance for ministers of religion under the Internal Revenue Code was unconstitutional. After the ruling an appeal was filed with the U.S. Court of Appeals for the Seventh Circuit.
Because of the importance of this ruling and the impact it could have on our plan members, Concordia Plan Services has been monitoring activity regarding the case.
We're happy to announce that on November 13, 2014, the Court of Appeals reversed the decision of the District Court. Therefore, the housing allowance exclusion remains permissible. This is certainly good news for ordained and commissioned ministers of the LCMS.
A copy of the opinion issued by the court can be found here.