LCMS President Attends for Day of Discussion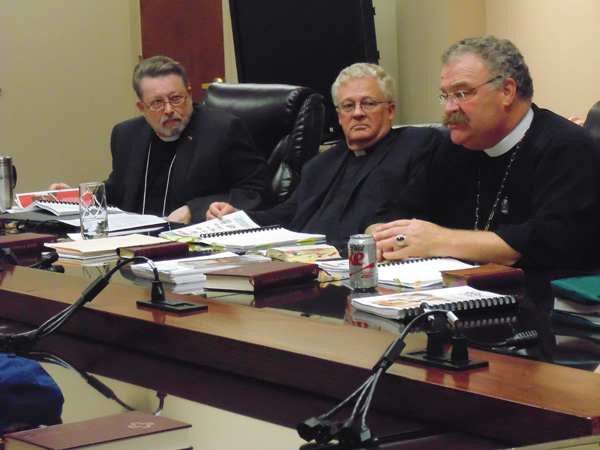 LCMS President Rev. Dr. Matthew Harrison was a special guest at the August 29 meeting of the Mid-South District Circuit Visitors. The group meets at the District office twice each year to share insights and encouragement, as well as learn about new resources and initiatives for congregations. The visit from President Harrison offered a great opportunity to show how District-wide activities and efforts complement those taking place at the Synod level. The Circuit Visitors were also honored to welcome Rev. Dr. Daniel Preus, LCMS Fifth Vice President, who accompanied President Harrison for the day's discussions.
---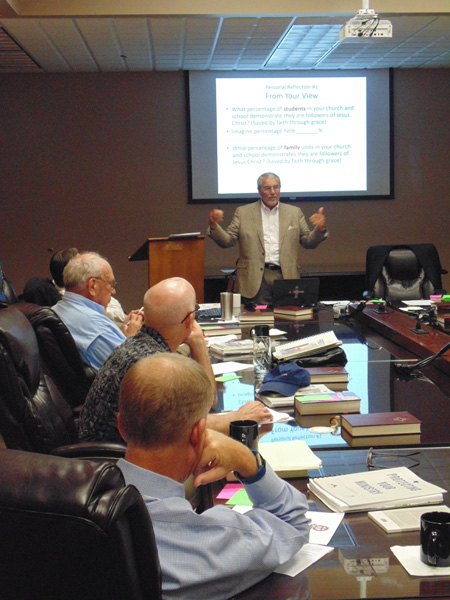 The August meeting also provided an opportunity for Circuit Visitors to learn about the Family Ministry initiative currently being developed in the Mid-South District. Professor Ben Freudenburg (shown presenting) of Concordia Center for the Family shared information on how the initiative will emphasize ministry and evangelism that starts in a family's home.