When we voted to have the SWOT event (now COMPASS)  I did not know what a positive, productive, fruitful outcome it would have.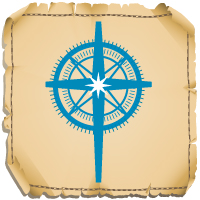 We started Shepherd of Peace Lutheran Church over 20 years ago. When the church planter pastor retired, we did not have time to assess the impact of his retirement on the congregation. That is just one of reasons why the dynamics made us an emotionally unhealthy parish.
Some old and new difficulties (real and perceived) surfaced that caused our members great pain, and landed us in the middle of another crisis.  After 14 months our new pastor received a call. He took the call and threw us into a turmoil.  President Paavola, along with Pastors Gierke and Conger and Angela Fowler from the District office arrived for two days of searching, praying, listening and discussing our congregation's needs.
After we received and distributed the COMPASS results, we have had time to pray, talk individually and in groups about the strategies suggested. The result has been an awakening! The result is that we've been able to move together as a congregation. The COMPASS report has a way to see broken down barriers and preconceptions that hampered our ministry and missions.
We could not be where we are now without the COMPASS analysis.