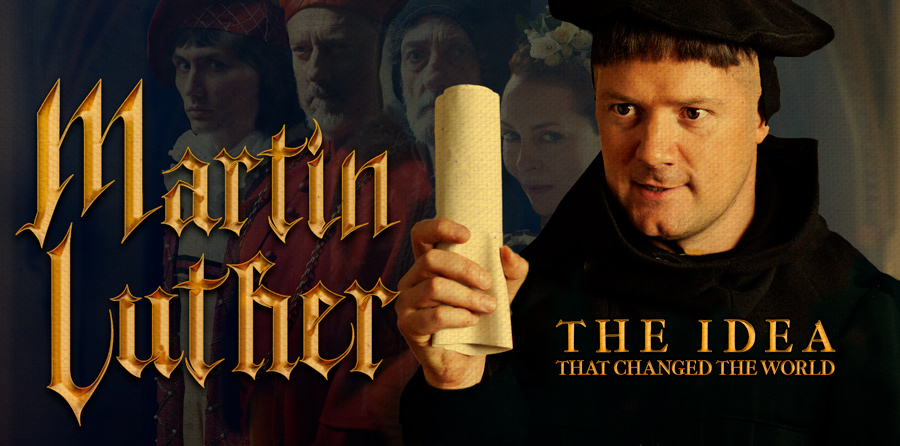 The Story of Martin Luther's life
Find a screening near you. This entertaining new film brings to life the dramatic moments that shaped Luther, and examines the universal questions he wrestled with, like "Who am I?" and "What is my purpose?"
The rousing adventure story of Martin Luther's life, following his bold quest for truth—a journey that would reshape the church, and the world. Martin Luther The Idea that Changed the World – the story of Martin Luther's life is being shown throughout the district, find a viewing near you.
We will be listing viewings here within our district. You can find details of each viewing and additional Reformation events at http://reformation.mid-southlcms.org
DATE
Presented by
Viewing
Time
More Info
October 4
Peace Lutheran
Cinemark Towne Center in Conway, AR
6:30pm
Get tickets now
 October 19
Shepherd of Peace &
Trinity Lutheran Churches
 Regal McCain Mall Stadium 12 & RPX in
North Little Rock, AR
6:30pm
Get tickets now
 October 29
Peace Lutheran Church
Peace Lutheran Church's
Fellowship Hall in Cherokee Village, AR
 3:00pm
FREE
Would you like to host screening?
To host your own screening go to Tugg.com the process is easy and they offer guidance on promoting your screening. We encourage all our members to find a screening near you. Go to Tugg.com and enter your location in the "Join an Event Near You" and find a screening near your location. This is a wonderful event to share with friends and family.