Jean Philippe Paul has been our Feeding Program Director in Artibonite, Haiti since 1999. In addition to working with Trinity/HOPE he studied at the local Lutheran Seminary and completed his studies for ordination. He started a church in the Gros Morne, Haiti area which is very remote with many voodoo worshipers. It takes him a couple hours to reach his new church but the difficult trip does not discourage his passion and work. English is not Jean Philippe's first language but I think you will understand his points as he describes his new church in Haiti.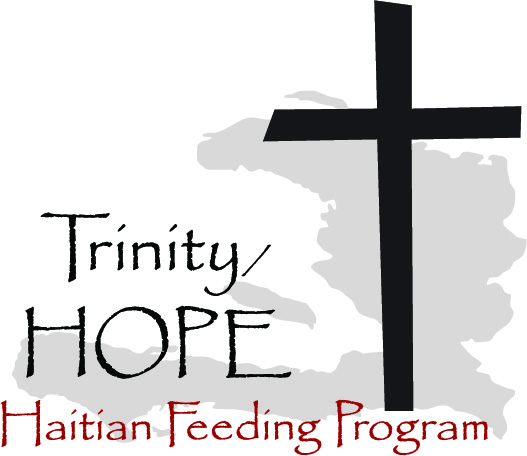 "My church is started in Gros Morne Haiti with the support of a group of Haiti Mission who used to bring mission team down Haiti and bring teachers from the States to teach in the seminary. The status of the church is Christian with the purpose to destroy the flag of the voodoo spirits in Haiti and lift up the banner of Christ Jesus.

That church is a baby of only one year old but grows up and seems a young man of twenties. In one year all the member is challenge to know they have potential in them, when God calls He doesn't ask you for what you are in the society, can you write or read. He asks you to hear, to answer with obedience and to believe and He will use you in the way He wants depending of the talent He gave you.
The members of my church are really poor economically, they have no resource at all but I can tell you they are rich in goodness. Even though they cannot preach or lead a service they talk to others, invite them to come to our meeting, they are participating. They built a building to worship the Lord. They do everything they can as go the river which not far get the sand carry stone bring water carry mortar they are just interested in serving how they can.
Hearing and seeing are different. If you go to Gonaives area and do not plan to see that difficult and inaccessible place [where our new church is located] which have such good a people, your trip can be incomplete.

As you are talked about the status of the church the words of Philippe to Nathanael are lent to tell you come and see (John 1:46). Last year they had no understanding of God Grace, today they are beyond expectation. Out of all of that we say that God is good. God Bless you."