I had the opportunity to accompany my wife Denise and 8 other people on a trip to Haiti in June. While I have done minor mission-related activities here in the U.S., I have not been on a focused mission trip or to a third world country. Though I was very familiar with and supportive of Trinity/HOPE, the experience was incredibly eye-opening for me. You can look at all the pictures you want, but until you are standing there looking at it, feeling it, smelling it, tasting it, hugging those precious kids and talking to the people (often through an interpreter), you can't get the full effect. The personal experience changes your life, your level of commitment to do more and your perspective. You begin then to daily look through the prism of even greater thanks to God for even the simple amenities in life.
On our 9-day trip, our two teams visited 15 Trinity/HOPE schools. The high point of the trip for me was visiting the school in Jeanitte, located in the mountains near the city of Gonaives in central Haiti.
Our team consisted of Denise and me, Jim and Teresa Scherer from Our Savior Lutheran Church in Nashville, and our driver/guide/interpreter/Feeding Program Director, Pastor Edward Gergens. After driving about 45 minutes on paved roads from town, we turned on an extremely rocky road and drove another 20 minutes or so and ended by parking on a wide rocky stream bank. From there, the five of us began our ascent into the open mountains on a narrow well-worn path.
I love being in the country and seeing new places. The people here are engaged in repeated daily activities focused on simply staying alive. I was fascinated by the means of agriculture and livestock management in this steep but beautiful mountain topography. The residents would pass us going up and down the hill, carrying supplies balanced on the top of their heads, leading or riding donkeys (or an occasional horse) or maybe even leading a goat. Cactus bushes trimmed over years served as fences to contain animals and designate property boundaries. Men would be chopping down brush and hoeing slopes that really shouldn't be farmed, but you do what you need to survive in this environment.
I still wonder what the locals passing us on the path thought; likely much of it was amusement. First of all, I don't believe they see many white people. Secondly they traveled in relative steady ease carrying often heavy or bulky loads. In comparison the four of us were outfitted with hiking sticks, backpacks and hiking boots, frequently stopping to catch our breaths and a little shade where it could be found. Our boots greatly contrasted to what they wore – sandals, dress shoes and occasionally tennis shoes, providing little ankle support or traction.
As mentioned before, this country is very rocky, including many sections of our trail. After a while it struck me how many shoe and sandal soles were abandoned on the trail (likely US or Canadian donated footwear that finally served their last step) leaving the wearer shoeless on one foot. How frustrating that had to be on this harsh path!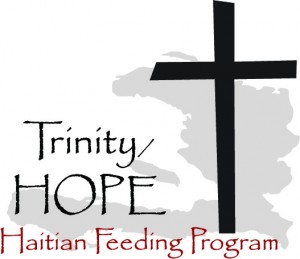 Read the rest of the story in next month's edition of the Encourager!
Contributed by Mark Gudlin