Lutheran Church Extension Fund (LCEF) announces its Summer Internship Program for summer 2016. The program will provide an opportunity for college students to explore career paths and gain valuable work experience in many areas of LCEF.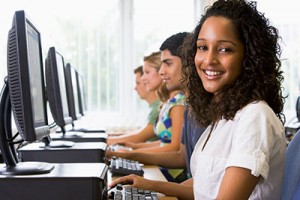 An internship at LCEF will give the student real-world experience in an environment that is intellectually challenging and rewarding. The interns will gain valuable on-the-job experience and develop professional skills while learning about career opportunities at LCEF. Interns will benefit from a supportive, ministry-oriented environment.
For this summer opportunity, one intern position will be available for each of these departments:
• Information Technology
• Lending & Real Estate Management
• Marketing
Applicant qualifications for LCEF's summer internships include*:
• Completing sophomore or junior year in college
• Pursuing a degree in business, communications,
marketing, computer science or related field
• Additional qualifications for each internship area as listed on the
job description
*The paid internships are approximately nine weeks in length. Interns must provide their own housing and transportation.
Please visit http://lcef.org/internship/index.cfm for complete details and required forms. The application deadline is April 12, 2016. If you have any questions about the LCEF Summer Internship Program, please contact Becca Jones, Sr. VP of Marketing and Customer Support, at email Becca.