The Orphan Grain Train (OGT) supplies needed goods to a number of countries around the world (over 60 at last count) as well as areas within the United States. These goods help children and families who are in deep poverty or have been dealt a disaster that is overwhelming to them. Anyone can check out the OGT web site to see where and how this mission is carried out at www.ogt.org. The effort is affiliated with the Lutheran Church Missouri Synod but is open to all who want to help.
Thanks to an offer of space from Mr. Bill Allread in the former Eagle Lock factory in Terryville, last Sept.. A crew worked on the space to get it ready and the redone facility was dedicated on June 1 of this year. In the months of June and July, a group of faithful volunteers from area churches have been meeting each week to sort, pack and label items that will eventually be shipped to those in need. The inventory is being built up based upon donations of materials and money from those with a heart for helping others. Already, over 200 boxes have been completed and labeled. Boxes and labels have to conform to shipping requirements, especially when going internationally and contain multiple amounts of supplies like hygiene kits, school supplies, clothing, shoes, coats, toys as well as medical supplies. Currently there are 16 hospital mattresses, walkers, commodes, wheelchairs and crutches in the inventory. Expected in August is another 300 boxes of goods and more medical supplies from givers in New York state as the warehouse is meant to serve all the New England states and New York.
---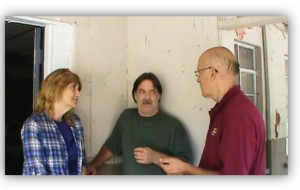 As an example, a hygiene kit includes a bath towel, washcloth, soap, toothbrush, comb and bandaids. There are anywhere from 6 to 8 hygiene kits to a box readied for shipment. Schoolkits contain backpacks, spiral notebooks, pens and pencils, construction paper, crayons, rulers, glue sticks, blunt scissors markers and a protractor and there are usually 4 schoolkits to a box. Clothing is separated into children and adult, male and female and each box so labeled. Blankets, Linens, hospital gowns, IV supplies, surgical supplies and many other items are also collected.
The warehouse operation is just getting underway but is off to a good start with a goal of making it's first shipment this year. Enough goods have to be collected and packaged to fill a semi trailer to make a shipment economical. Anyone interested in helping or donating can call Holy Trinity Lutheran Church at 860-582-0723. One of the inspirational Bible verses for OGT is from Matthew 5:16, " Let your light so shine before men, that they may see good works and praise your Father in heaven".
Contributed by Paul Arbesman, warehouse manager, New England Branch, OGT